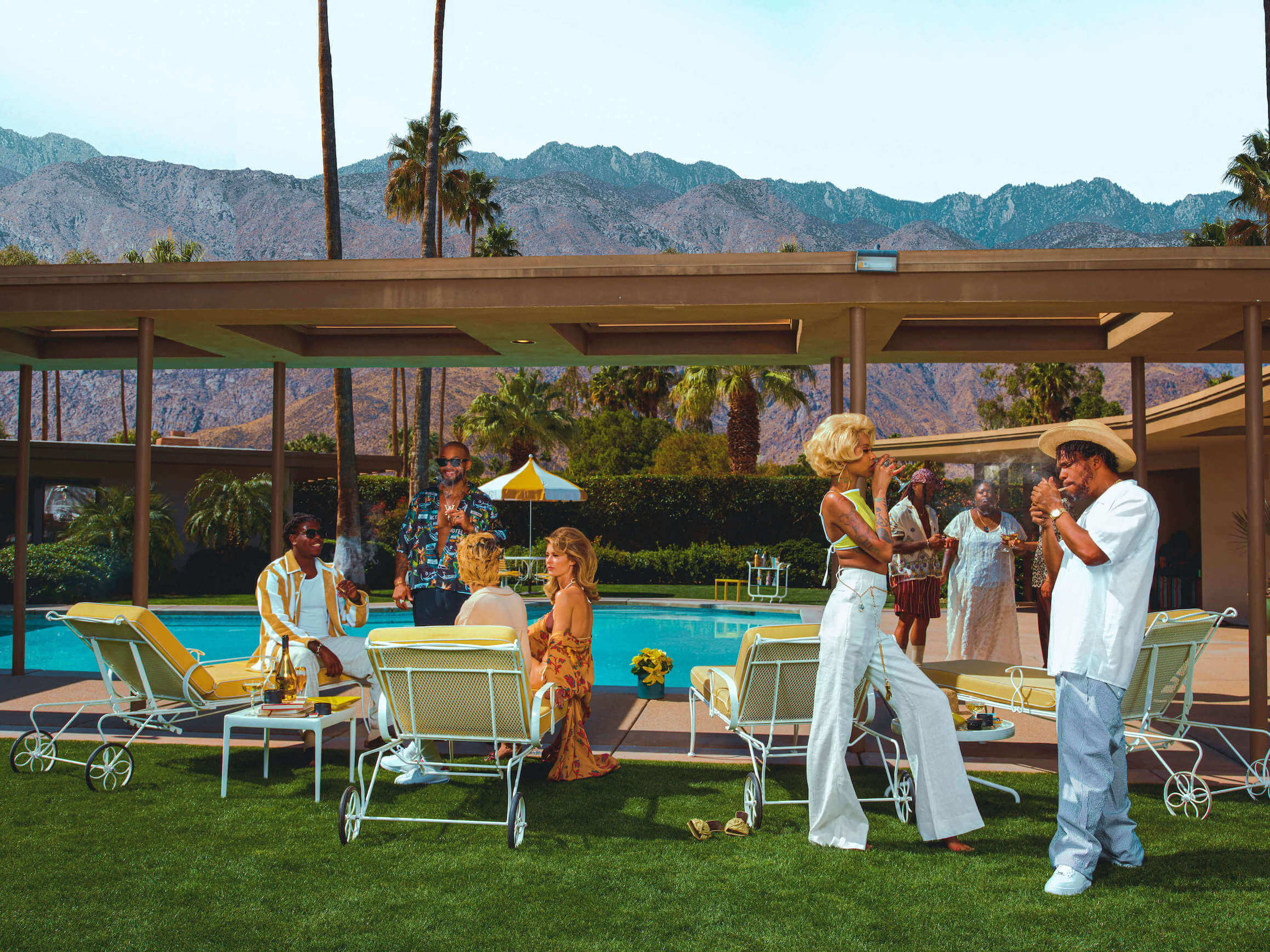 Monogram marks a new chapter in cannabis defined by dignity, care and consistency. It is a collective effort to bring you the best, and a humble pursuit to discover what the best truly means.
Progress is endless.
Monogram marks a new chapter in cannabis defined by dignity, care and consistency. It is a collective effort to bring you the best, and a humble pursuit to discover what the best truly means.
Flavor
Monogram's team has worked diligently over the last 20 months to curate a proprietary family of strains featuring a flavor profile for every smoker - from berry to mint, sweet citrus or pine.
No. 01

A complex blend of tropical fruit with a skunky finish. A smooth high allowing you to move throughout your day.

No. 03

A strong citrus headbanger that hits hard and may slow you down.

No. 08

A cool mellow smoke with strong diesel and earthy notes. You'll be living on a high while still getting things done.

No. 96

A sweet citrus and pine blend that is a vibe.
Experience
Rather than simply define our product by percentages, MONOGRAM experts sample every strain to fully understand the effects of its distinctive mix of properties - from cannabinoids to terpenes. The resulting sensory experience is then designated as either light, medium or heavy.
Light

Keep your feet on the ground and your head in the clouds.

Medium

Not too heavy. Not too light. Hits just right.

Heavy

When you need a serious high, this is the one.
High Tales
Whether funny or profound, everyone has a unique weed story. High Tales looks to the people in MONOGRAM's orbit for a storytelling series that focuses on a first cannabis experience, how relationships with cannabis form and evolve, and what life is like in the world of legal cannabis. This is an intimate trip down memory lane with a particularly engaging cast of characters across disciplines, because it's time we do our part to further normalize the recreational use of cannabis.
EPISODE 07 - Chika
Pull up a poolside seat to hear this XXL Freshman Alumna chronicle her part apology, part real talk, part tell-all session of High Tales. Our season finale with Chika is one you definitely won't want to pass on.
EPISODE 06 - CURREN$Y
One of the most prolific smokers in the world, Curren$y always has at least a couple handrolls on him at all times. The legend of Spitta Andretti carries on as he passes tidbits from his early Cash Money days and his cannabis mentorship with Wiz, to his secret recipe for the ultimate munchie.
Episode 05 - Slick Woods
Sun shining, premium burning - two things to guarantee you a good time when you're with Slick MotherF***in Woods. We know, her middle name is a little extravagant for some... just make sure you talk to her nice.
Episode 04 - Ghetto Gastro
In the business of hospitality, Ghetto Gastro is always prepped with the finest accoutrements. But if Martha Stewart is at the function, it's guaranteed she'll roll the best joints. High Tales episode 4…it will have you wanting to be on 120th & 5th dropping the -isms and the sciences.
(TOO) HIGH TALES – 2CHAINZ
Everyone's got a great weed story to tell; but on the set of High Tales, it's easy to get a little too lifted to share it…(Too) High Tales is just one of those sessions where a MONOGRAM guest has such a good time with the product that no tale emerges with a beginning, middle or end. These are the resulting outtakes.
Episode 03 - Tinashe
She's got her creative process down pat. Loosies lit, lights on, vibe set. High Tales is back and one thing is for sure, Tinashe will always find the plug - with or without her back up dancers.
Episode 02 - N.O.R.E.
N.O.R.E. doesn't do quiet. Whether it's a night at the club with Killer Mike, Big Boi and Dave Chapelle or as simple as starting his day, one thing we do know is, it has to be loud.
Episode 01 - Jadakiss
Whenever Jadakiss has something to say, we listen. High Tales Episode 1 sits down with 1/3rd of the iconic LOX group. From how cannabis inspires his craft, to the wild stories only a legend of Jada's caliber could have, these are true tales, straight out of Yonkers, New York.